I will be joining next weeks Bout of Books Readathon, in the past I haven't had much luck in lasting the whole week as I am still in college. However, I have finals this week and a break next week before the summer session. Here are the "rules" for the readathon:
The Bout of Books read-a-thon is organized by Amanda @ On a Book Bender and Kelly @ Reading the Paranormal. It is a week long read-a-thon that begins 12:01am Monday, May 11th and runs through Sunday, May 17th in whatever time zone you are in. Bout of Books is low-pressure. There are challenges, giveaways, and a grand prize, but all of these are completely optional.
For all Bout of Books 13 information and updates, be sure to visit the Bout of Books blog.
- From the Bout of Books team
The books I have chosen for this event is the following;
The Railway Children is a part of the Classics Spin that I need to complete by the 15th of May.
Dead Wake by Erik Larson is a book that I will be reading for a book club that is part of the quilt guild I belong too. I also will need to read this by the 15th of this month.
Casino Royale is part of the Birthday Month Reading Challenge as Ian Fleming was born on May 28th. I have read a chapter or two so far and it is pretty short.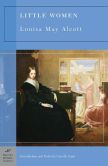 I have seen this miniseries but never read the book. It is part of my TBR Reading Challenge and Literary Movement challenge.
This book is a recent find and not part of any club or challenge I am currently in.